NCSC announces new CEO

James
Jul 28, 2020 11:16:00 AM · 2 min read
The National Cyber Security Centre – a part of GCHQ – has today announced that Lindy Cameron will become its new CEO.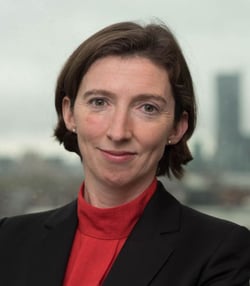 Lindy will lead the UK's principal technical authority on cyber security, with her role including overseeing the organisation's response to hundreds of cyber incidents each year, improving the cyber resilience of the UK's critical national infrastructure, identifying the risks and opportunities for the UK in emerging technologies and leading the NCSC's ongoing response to the coronavirus pandemic.
Lindy joins the NCSC with over two decades' experience in national security policy and crisis management. She is currently number two at the Northern Ireland Office and was previously the Director-General responsible for the Department for International Development's programmes in Africa, Asia and the Middle East, with a budget of £4bn a year and over thirty country offices. She was appointed CB in the 2020 New Year's Honours List for her services to international development.
She started her career in the private sector with McKinsey and has served across government at home and overseas, including in Baghdad and Kabul with DFID and in Helmand for the Foreign Office. She was in the Cabinet Office during the 2008 financial crisis and is a graduate of the Ministry of Defence's Royal College of Defence Studies.
"Over the past four years, the NCSC has transformed the UK's approach to cyber security and set a benchmark for other countries to follow. I am delighted to join the NCSC and relish the opportunity to take this world-leading organisation to the next level," said Lindy.
The position of CEO of the NCSC is a Director-General level appointment within GCHQ and reports directly to GCHQ Director, Jeremy Fleming.
"Lindy joins at a time when cyber security has never been more essential to the nation's resilience and prosperity," said Jeremy Fleming, Director, GCHQ. "Her unique blend of experience in Government, overseas and in security and policy issues make her the ideal leader to take NCSC into the next stage of its delivery."
Lindy Cameron will formally become CEO in October following a handover period with her predecessor, Ciaran Martin.
Ciaran Martin, who was appointed as the GCHQ board member for cyber security in December 2013 and set up the NCSC in 2016, will remain CEO until 31st August 2020. He will be taking up an appointment as a Professor of Practice in Public Management, based at the Blavatnik School of Government from 1st September.
---

James is the Editor of Government Transformation magazine, and has been covering digital government and public sector reform for 20 years. He also oversees the development of the UK's biggest network of public sector transformation conferences.