ON-DEMAND WEBINAR
How to Grow Your Government Business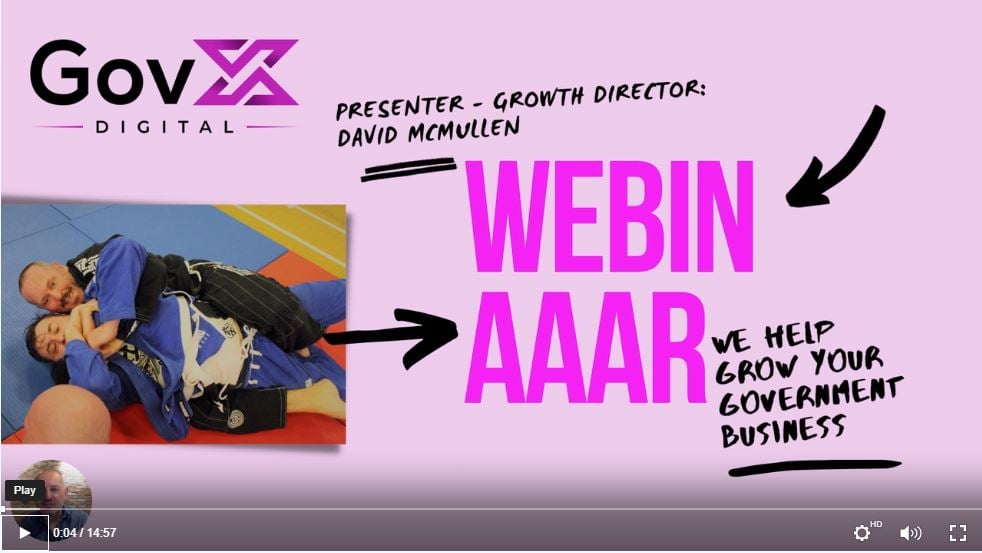 ☑️ OPTIMISE your sales approach
☑️ IDENTIFY opportunities and stakeholders
☑️ BUILD brand awareness in the public sector
☑️ GENERATE higher quality leads and opportunities
What You'll Learn
GovX Digital is the UK's biggest public sector transformation learning community, connecting government leaders through thought leadership content, networking and events.
This on-demand webinar helps suppliers navigate the public sector market to build stronger, more valuable relationships with central and local government, and the NHS.
GovX Digital's GM for Government David Wilde (a 30-year veteran of central, local government and the NHS) and Growth Director David McMullen will walk you through a checklist of action points, and explain how working with GovX Digital can help you achieve them.
Understand the acceleration of public sector delivery - and what it means for how you identify opportunities.

Why and how to refine your message for the public sector.

Why chasing RFPs isn't a recipe for success.

The role of case studies and implementation examples.
Fill in the form to watch the webinar now.