How historic York is being transformed into a Smart City

Tim Coulthard
Jun 29, 2022 5:46:01 PM · 3 min read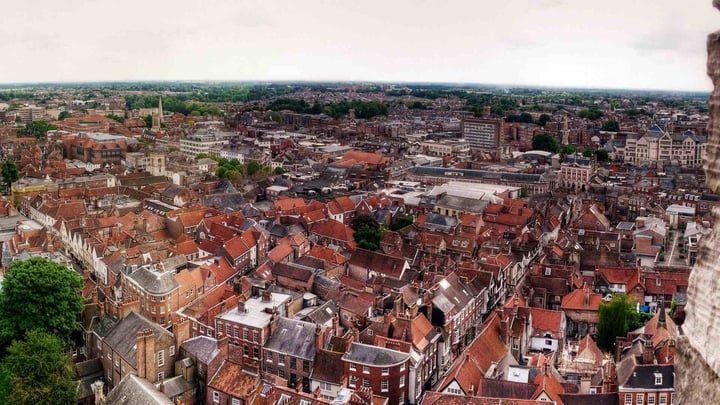 City of York Council's ambitious digital transformation programme aims to turn the historic location into a pioneering Smart City. Those plans have taken another stride forward with the announcement of a new £7 million managed digital services contract with public sector tech partner North.
The 10-year managed services programme will see the rollout of a range of security measures and digital tools in schools and public buildings. Government Transformation Spoke to the City's Head of ICT and Digital Services, Roy Grant, about the impact of the programme and York's wider digital transformation strategy.
Building York's digital foundations
Much of the groundwork for this new phase of development was laid in the previous decade's partnership between York and North, which delivered projects covering connectivity, LAN, WAN, telephony, security, data management, internet filtering, CCTV and traffic control. Many of these developments were enabled by the design, installation and operation of a city-wide dark fibre network infrastructure.
"It changed our thinking about the important role that connectivity plays, in what it unlocked for us initially as a Council, and then in how that ended up being a city platform," says Grant.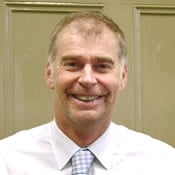 "It unlocked potential in the authority to work and think differently, that has in turn made our role within the city very different. We spend more time now working in the city platforms, the region's connectivity space, IoT-connected places, and the intervention prevention space now."
The future of place in a post-pandemic world
The new contract with North is seen by York as a logical next step on its trajectory to being a truly connected city, particularly in ensuring the council's own digital systems and wider networks across the city itself are fit for purpose in a post-pandemic world.
"With the shift to hybrid working and digital services, our endpoint has moved from buildings to people's homes. To manage that experience, even though we're not in full control of it, is one of the bigger asks we put into this new managed service arena. It's about making the most of the investment that's gone into the city. It's great being a very well connected city, with a number of different layers from wireless to IoT, smart, 4g to fibre. So okay, what do we do with it?"
We've got a different perception now of what our council is there for.
That's expected to play out across the council's service areas by rethinking approaches to UX in service provision, and also in identifying best practice in other local authorities to adopt similar approaches and fast-track delivery.
"This is about maintaining the community spread of the council. We've got a different perception now of what our council is there for. In the past the perception was about potholes, bin collections and the usual stuff, but it's actually now about helping people with their digital transition, be that direct from their homes using online services, or creating go-to places for people to improve, to learn, and to be digitally connected," said Grant.
Deploying modern infrastructure in a historic city
The rollout of digital infrastructure in the mediaeval Gothic city of York creates its own challenges. A number of years ago, the Council shrank its public estate and moved to a modern HQ with a reduced footprint, and fixed and wireless networks. But with hybrid working now the norm, there's no longer the same need for the building's 1,200-person capacity.
"Coming out of Covid as an authority, we are now reviewing our space requirements including that fantastic HQ, and working with North to make sure that our unrequired spaces are attractive to rent to people, which help the work to address the Council's financial position. The new challenge is how we all live alongside each other with different external partners and third parties sharing the building."
The shared HQ also signals a wider shift taking place in York, where there is a drive to reimagine the role of public buildings and develop more multi-agency community hubs as a springboard for new forms of service delivery. Grant says the essential foundation for that shift is the work on connectivity that York has invested in over recent years. "Infrastructure, access and connectivity are fundamental for that to be able to work from a safety, security and governance point of view. We've created go-to points in the communities for people with poor digital access or connectivity levels to come to our Explorers (libraries) and community centres to use public devices or bring their own."
Beyond those community facilities, Grant also envisages a greater degree of collaboration across public agencies, facilitated by digital connectivity. "In terms of our work to create a connected York, between ourselves, the police, the hospital and universities, we all share that same fibre footprint. So when we talk about collaborative working, it will be possible to set up a private 5G network amongst ourselves very quickly, and then encourage the mobile operators to compete and create a choice of provision around the external aspects of 5G," he said.
---

Tim is the Community Director at Government Transformation magazine, maintaining engagement with our public sector audience through learning and networking activities, and hosting the weekly Government Transformation Show.