How to transform the UK public sector
What does government transformation look like? We give you 13 views of what change means in practice for central and local government.
GovX Digital 2020 brought together hundreds of public sector leaders to explore every aspect of public sector transformation. From leadership and culture, to data and digital services, our expert panels dissected the topics that are transforming government - in the UK and around the world.

The playbook sketches out the key takeaways from 13 of our most powerful sessions. They combine to provide a 360-degree view of the knowledge that public sector leaders and their teams need for 2021 and beyond.

- Government Transformation: All Change
- Data-Driven Government
- Agile Government
- Getting Government Future Ready
- Local Government Transformation
- Remote Government Working
- Digital Services
- Growing Government Revenues
- Smarter, Fairer Cities
- Citizen Experience Design
- Public Sector Leadership
- Trusted Government
- Culture Change in Government
Download, digest and change the way you see the future of the public sector!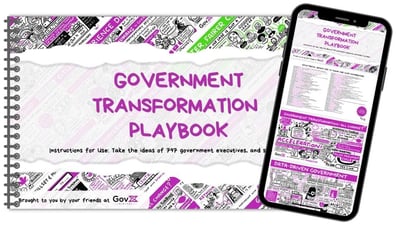 Fill in the form below to download your copy