The Government Data Playbook
What does the future of government data look like? Insights from dozens of DDaT leaders bring to life best practice for central and local government.
The Declaration on Government Reform has capitalised on the digital transformation efforts we've seen throughout the response to the pandemic and created real momentum for the more widespread use of data.

Over two weeks of discussions at the Government Data Show 2021, we were able to dig into the implications for individual organisations and their teams, as well as the sector as a whole.

In this playbook, we share the key insights from the public sector digital and data leaders who joined us. It's a pleasure to share the work of the ONS, MOD, DWP, HMRC, DfE, Home Office and many other departments at the forefront of government delivery, as well as some of the local authorities that have been making greater use of their data assets.
Use this playbook to make your own government organisation more efficient and effective. It includes tips from our community of experts who know how digital, data and technology can help you get things done faster, and with better results for citizens.
Download, digest and change the way you see the future of the public sector!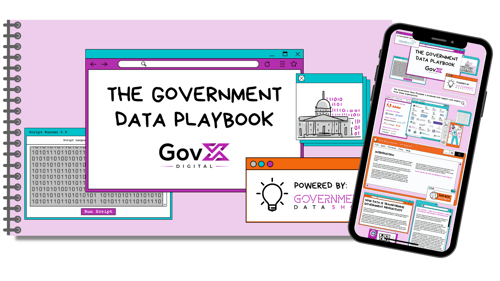 Fill in the form below to download your copy