We will be serving morning pastries & lunch in the Galleria.
Upon arrival, following registration we will be providing a selection of pastries and piping hot tea and coffee up until 9am.
There will then be a morning comfort break with the opportunity to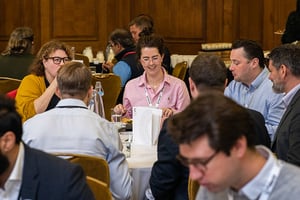 restock on tea, coffee and pastries.
Then at lunchtime we will provide a bento box lunch with vegan options available.
Please check the Agenda page of Government Transformation Summit (22 November) for the latest schedule.