Join us for a couple of hours on the eve-of-conference to meet speakers and delegates from across Whitehall - and internationally.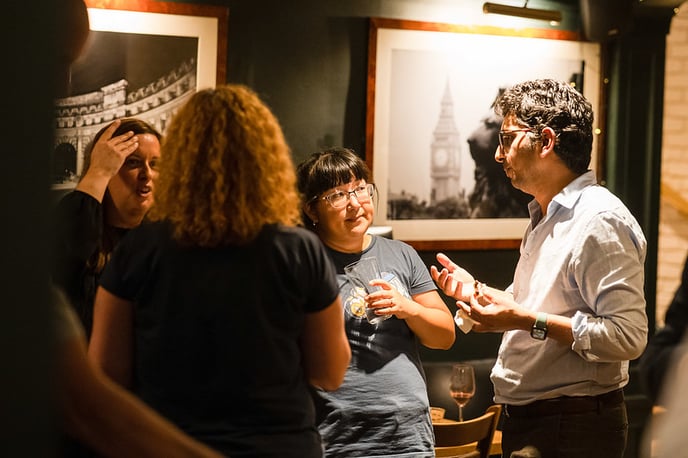 Take the opportunity to get to know your fellow Summit attendees at our Networking Reception, on the eve of the conference, from 6pm-8pm in the basement bar of Walkers of Whitehall.
You must RSVP
Please click the RSVP of the Summit you're registered for, to be taken to the appropriate registration form:
Make new friends; steal their ideas
We have up to 20 international government executives flying in to share their experience, and build bridges between the UK Civil Service and its international peers - as well as a further 20 UK Senior Civil Servants acting as co-hosts, and industry subject matter experts.
Come along and meet them over a few drinks and some delish finger food (including vegan & gluten free options), build your network and get to know some really interesting colleagues who share your passion for public service delivery.
The Networking Reception venue is smaller than the conference venue - so attendance is capped at 100, and registrations are on a first-come, first-served basis.