Please let us know any specific dietary requirements or allergies - and we will do our best to accommodate them.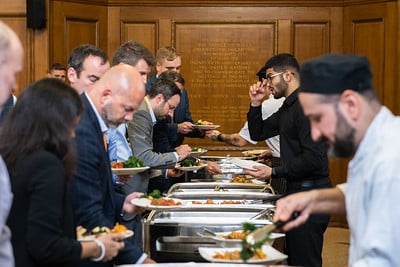 We work closely with our venue partners to ensure that there are options for as wide a range of dietary preferences as feasible.
This includes vegan menu items, and clear description of allergens in the food provided.
If you have specific dietary requirements, please make them known to our Conference Producer Karolina Przeklas and we will do what we can to accommodate them.