5 Steps to Government Transformation

Whether you're about to start or have already embarked on your Government Transformation journey - we're excited to share some ideas and tips to support your progress.
You'll receive our breakdown of the Five Essential Steps to Government Transformation - along with practical suggestions for implementing them. Sent straight to your inbox over the course of 5 days - making your learning easy to digest, and giving you time to put each learning into practice.
Each of these steps draws on the advice from over 800 government experts from our GovX Digital conferences - distilled into a sequence of actionable steps.

Remember that if you want to deep-dive into any of these insights you can revisit the sessions from the GovX Digital 2020 event – just select a free on-demand ticket to access the entire collection of video content.
Sign up now to be enrolled instantly and begin your learning!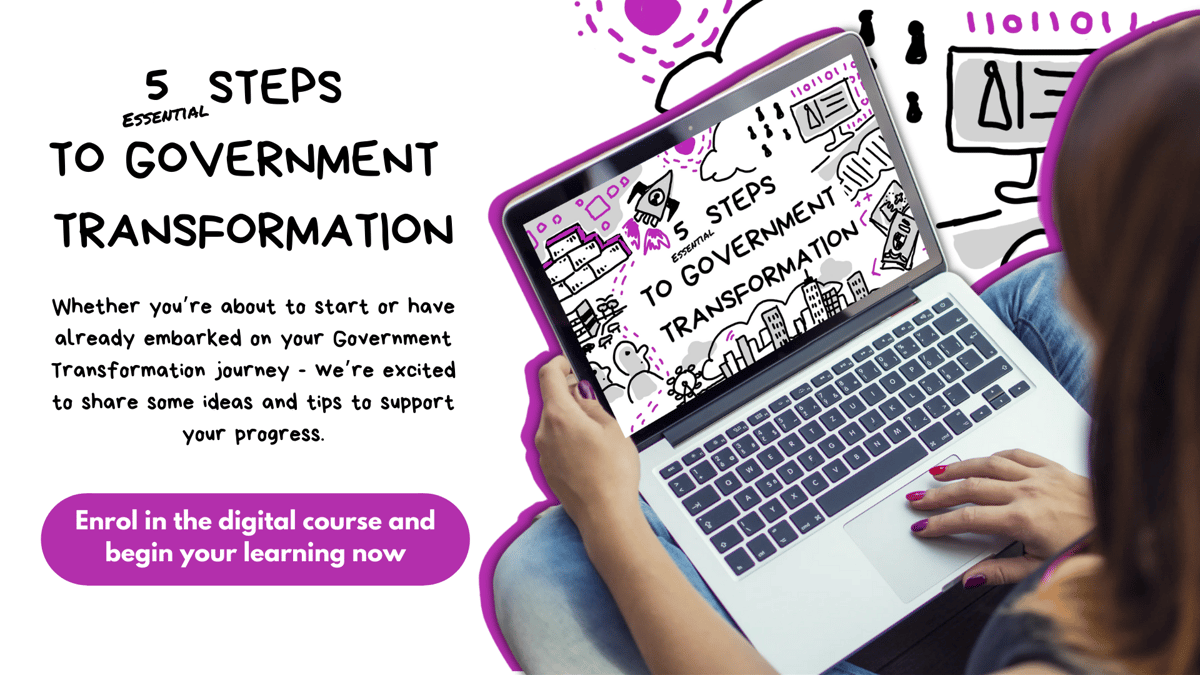 Fill in the form below to download your copy